Hire a Professional Accountant
Simple and affordable cloud-based accounting services.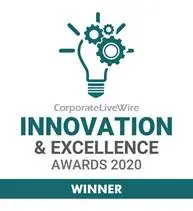 Experience Professional Services
Your own personal Accountant
Our package includes a dedicated personal accountant who will be working as a virtual financial officer.
All return and filing included
We offer service at a fixed fee and our service package include all filing you need. Our service efficient deadline management, so you won't be surprise with a penalty notice.
Save upto 29% on your tax bill
Fixed fee, no hidden cost.
Unlimited business advise and much more
[/vc_column_text][/vc_column]
[/vc_row]
Total Business Accounting from £49 per month
As a business owner you are always looking for ways to reduce costs, increase your profitability and improve your ability to serve your customers. When you outsource your accounting function to Taxcare…
Personal Tax and Sole Trader from £29.95 per month
We will develop an efficient tax planning and save your money by minimising your tax bill. Our simple approach is based on the knowledge of accounting and tax law, that will help you save huge tax bill …
Smart Payroll Outsourcing Solution from £3 per payslip.
To avoid disappointment of being rejected by the lender, it is worth speaking to us so we can offer you extensive support to secure your fund with a lower rate. We also offer exclusive mortgage solution services.
Complete Start-up Support Services
We are very entrepreneurial and we believe it is possible to make your dream reality if …..
Tax Care Recruitment Solution
We offer recruitment solution for your business. Our Recruitment programme will help you to save around 20% of your cost. We also reduce your risk and liability.
Funding, Loan or Mortgage
One of the key challenges for a small business is to get access to sufficient funding. We will support you to get access to business loan or find you suitable your …
What Are Key Challenges Your Business Facing Today?
Access To Capital And Skills As A Start-Up
Scalability And Management Control As The Business Grows Rapidly
Optimisation And Innovation As It Becomes Mature.
Whether You Are Self-Employed Or A Limited Company Director, Our Tax Care Accountants Will Provide You The Most Efficient Accounting And Tax Service Solution.
Arian Row
It is really easy to work with Tax Care as they are very simple and fast. I must have to say they genuinely care about their clients. They are the best in their field. I would definitely recommend them to friends and family members.
Arian Row
Freelance IT Consultant, Birmingham
Alex Salsa
I have been using Tax Care as my accountant for a very long time. My personal accountant is highly reliable and Tax Care offers great customer service and business advice. I can send an invoice and get paid very fast as they have provided me a free app and amazing software. I would highly recommend Tax Care.
Alex Salsa
Director of Xclusive Event, London
Tax Care Accountant is an award winning accounting firm based in Birmingham. The firm is established on a core value of offering a simple, affordable accounting services to the SMEs in UK. Tax Care Accountants is more than an accountant as the ultimate goal is to connect small businesses with the big technologies. Professional accountancy and dedicated business support is the core to our activities.