Do you need Tax Accountant?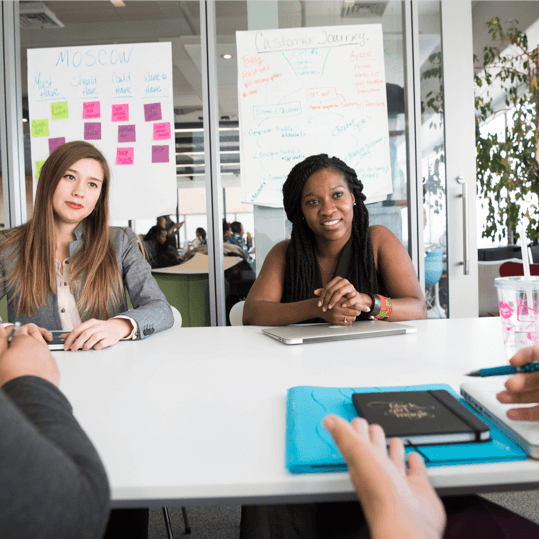 Accountant for Corporation Tax
Having your own business means that you'll need to take care of your own corporation tax, as well as other accounting services. Keeping on top of all the different taxes, especially corporation tax, can be tricky. Luckily, there are accountants who specialize in exactly this kind of work. A corporation tax accountant will help you understand how much tax you need to pay and how to go about doing it. They will also advise you on the best ways to reduce your overall corporation tax bill so that you end the financial year with a smaller bill than usual. Finding the right corporation tax accountant for your business isn't easy. It's important to find someone who not only understands the ins and outs of corporation tax but also has experience working with businesses similar to yours. Here are some helpful tips when choosing a corporation tax accountant
Ask for references
If you're in a rush to find an accountant, you might be tempted to hire the first person who is willing to take your money. But this is not the best way to find a good accountant because you won't know if they're right for your business. One of the best ways to find a good accountant is to ask for references. You may be able to find references online or through your local business networking group. If you can find people who have hired the accountant you're considering and have been satisfied with the service, you're much more likely to be satisfied with the results as well. If you can find people who have hired the accountant you're considering and have been satisfied with their work, you're much more likely to be satisfied with the results as well. But don't just take other people's word for it. You need to make sure the accountant is the right one for your business. You can do this by asking for references and then following up on them to see what kind of experiences people have had with the accountant.
Check their credentials
There are a ton of different certifications and licenses related to accounting. While they don't all apply to corporation tax specifically, they do show that the person has the knowledge necessary to work as a professional accountant. If you're not sure what you're looking for in an accountant, you can start by checking their credentials. For example, the Chartered Institute of Management Accountants (CIMA) is a worldwide professional body that sets out specific professional standards for management accountants. If your accountant holds a CIMA certification, you know that they have the necessary training and experience to be a professional accountant.
Online or offline tax consultant
You can find many different types of tax advisors, including online tax and corporation tax consultants. These are usually people who work from home and offer their services online. They're usually cheaper than an in-person tax advisor, but you can't always be sure that you're getting the same quality of work. If you're just starting out and would like a little more hand-holding, going with an offline accountant is a more secure route to go. Once you have hired an accountant, you can always go online to find extra information. This includes online forums where accountants can engage with one another and answer each other's questions.
Be clear about your expectations
Every corporation tax accountant is different. You need to find someone who not only understands your business but also understands your relationship with the tax office. You need to be honest with your accountant about your goals and your ambitions for the future. An experienced corporation tax accountant will be able to tell you when it's time to move on from your current strategy and be open with you about how you can do this as painlessly as possible. If you don't feel comfortable talking with your accountant about your goals and ambitions, it's probably time to look for a new accountant.
Take care with fixed-fee arrangements
Some accountants offer a fixed-fee arrangement for handling your corporation tax. If this sounds useful to you, be sure to ask a few questions first. First, make sure you understand exactly what you're paying for. Ask your accountant if they're including any follow-up work in the fixed fee. It's also a good idea to ask what happens if the work takes longer than expected. If the work takes longer than expected, you don't want the accountant to be out of pocket. The best way to deal with this is for you to pay for the extra work. And finally, make sure you know whether the fixed fee is inclusive or exclusive of taxes.
Don't hire on price alone
For some people, the most important thing about hiring an accountant is the price. While it's important to keep an eye on the cost, don't hire the cheapest accountant you can find. Just like any other service in the world, you're going to get what you pay for. Just make sure that you're not paying more than you have to. If you hire an accountant based on price alone, you run the risk of getting poor service. You may find that the accountant is too busy or too inexperienced to help you with your corporation tax. And even if they do complete the work, you may find that they did it so quickly that they didn't do it as well as they should have.
Conclusion
Choosing the right accountant for your corporation tax is important. You want someone who is knowledgeable about corporation tax and can help you get your numbers right. You want someone who can help you plan for your future and can advise you on the best way to go about it. An accountant is not a one-size-fits-all kind of service. You need to find someone who not only understands your business but is also familiar with the kind of work you do.
Our Amazon Accounting Services:
Do you need Tax Accountant? Get in Touch Now Request a Quote Accountant for Corporation Tax Having your own business means that you'll need to