ALL INCLUSIVE ACCOUNTING SERVICE WITHIN YOUR BUDGET
Access to a dedicated professional accountant.
Excess to award winning cloud based accounting software to monitor your business performance from anywhere at anytime with any device.
Send your customer invoices, scan your expense receipt with one click.
Access to your digital business receipt for upto 7 years at anytime from anywhere in the world.
On average our clients save up to 29% in terms of overall processing time and cost.
Unlimited business and tax advice.
Exclusive access to Tax Care networking events.
All-inclusive service package with a fixed price.
Small Business Accounting from £44.95 per month
All-inclusive, one stop business service for small businesses providing everything they need for their business growth. The service package includes VAT return,processing payroll, company accounts, corporation tax return and so on.
Personal Tax and Sole Trader from £29.95 per month
If you are self-employed we can help you to save a huge tax bill legitimately with our simple approach based on the knowledge of accounting and taxation. We develop an efficient tax planning at the beginning so you would know how much you will be paying in advance
Smart Payroll Outsourcing Solution from £3 per payslip.
You will save money and get access to expertise service by Outsourcing payroll at Tax Care. We work as a virtual extension of your company and deal with all HMRC payroll inquiries, HMC court orders, pension regulator's correspondences.
COMPANY ACCOUNTS
Getting your company accounts accurate, true and fair can be difficult. Let us prepare your accounts,that will reflect prosperity
SELF ASSESSMENT TAX RETURN
Our self-assessment tax return service includes tax planning, unlimited tax advice, tax preparation and tax submission. The service fee start from £150.
START-UP SUPPORT
Looking to establish your business? Start-up support service powered by Tax Care will help you to make your great dream to come reality.
One stop business service offering everything that your business needs to establish and grow.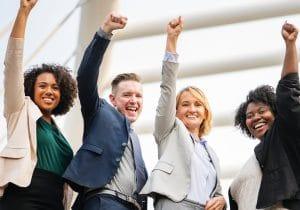 BUSINESS LOAN AND FUNDING
To avoid disappointment of being rejected by the lender, it is worth speaking to us so we can offer you extensive support to secure your fund with a lower rate. We also offer exclusive mortgage solution services.
VAT Preparation and Vat Return
As a business owner you must comply with Making Tax Digital (MTD) requirements when submitting your VAT return. We are Making Tax Digital compliant firm and we use MTD compatible software to prepare and submit your VAT return.
App Advisory and App Integration
Are you looking to reduce your business cost and scale up your operation by integrating a app? Running a business has never been so easy as it is now due to recent development of modern technology specialising in supporting small businesses apps. Tax Care Accountant assists with the implementation and setup of apps, and provide training and support.
Arian Row
It is really easy to work with Tax Care as they are very simple and fast. I must have to say they genuinely care about their clients. They are the best in their field. I would definitely recommend them to friends and family members.
Arian Row
Freelance IT Consultant, Birmingham
Alex Salsa
I have been using Tax Care as my accountant for a very long time. My personal accountant is highly reliable and Tax Care offers great customer service and business advice. I can send an invoice and get paid very fast as they have provided me a free app and amazing software. I would highly recommend Tax Care.
Alex Salsa
Director of Xclusive Event, London
[slick_logo_carousel id="392″]